Music Production: Livesets/DJ
I played live or as a DJ in clubs and at festivals in Canada (RBMA-Toronto), Spain (Sonár Festival-Barcelona), Netherlands (Picnic at Night-Amsterdam), Sweden, Denmark (Dunkel), Norway (Fisk og VILD-Oslo), Switzerland (Formbar-Bern), Austria and Germany (Distillery-Leipzig, Panorama Bar-Berlin).  If you are interested in seeing me live, check out:
Calendar of the upcoming Liveacts, DJ-Sets and Installations/Performances.
Live at Nachtdigital 31.07.2010 on RBMA-Radio.
This live set is my 12 AM-performance from the beach of Nachtdigital 2010 where we unveiled our new Uncanny Valley label. Stream:
http://redbullmusicacademyradio.com/shows/3140/
Mix for DJBroadcast.nl
A DJ-Mix for "www.djbroadcast.nl"-Podcast can be downloaded HERE!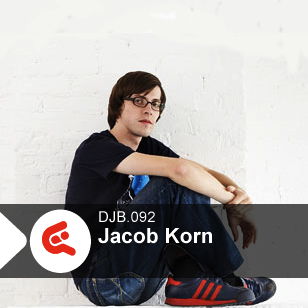 Live at Sonár Festival 2008 (Barcelona)
Live-Show and Playlist at: redbullmusicacademyradio.com
Früher hieß Jacob Korn Granufunk. Unter diesem Pseudonym veröffentlichte der Dresdner Platten mit herrlich verspielten Glitch-Sounds und stotternden HipHop-Beats. Mittlerweile hat er sein Alter Ego aber bei Seite gelegt und musiziert unter seinem bürgerlichen Namen. Weil er seinen Sound nun gefunden hat, wie er sagt.
Auch wenn er sich stilistisch nicht festlegen will haben Jacobs Tracks eine sehr spezielle Note. Von Brocken Beats oder deepem Techno bis hin zu Acid House oder digitaler Disco: Jacob Korn verformt die Genres, mischt sie durcheinander und verlässt sein Studio erst, wenn jede Snare-Drum sitzt.
Davon überzeugen können sich Elektronik-Freunde ohne Scheuklappen auf Jacobs neuer Platte, die Anfang Juli auf dem deutschen Feinspitz-Label Running Back erscheint. Oder einfach in den Live-Mitschnitt des Red Bull Music Academy Absolventen vom vergangenen Donnerstag beim Sónar Festival reinhören. http://de.redbulletin.com/articles/sónar_on_air/ vom 23.06.2008